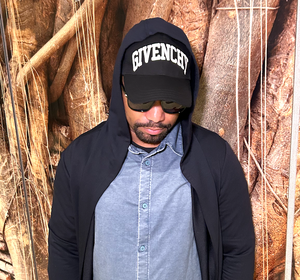 Beat the Chill in Style: Discover Why Givenchy Men's Hats Are Winter's Best Friend

Beat the Chill in Style: Discover Why Givenchy Men's Hats Are Winter's Best Friend

As the leaves change and the temperatures drop, it's time to update your wardrobe for the Fall and Winter seasons. One accessory that should be at the top of your list is a stylish and warm hat. Among the myriad of options available, Givenchy men's hats stand out as the perfect choice to beat the chill in style. In this article, we'll explore why Givenchy men's hats are your Winter's best friend, combining fashion, luxury, and functionality seamlessly.

The Allure of Givenchy Men's Hats

Givenchy, a name synonymous with elegance and luxury, has long been a go-to brand for those who appreciate the finer things in life. Their collection of men's designer hats is no exception. Crafted with precision and designed with a keen sense of style, Givenchy men's hats effortlessly elevate your Fall and Winter outfits.

Unmatched Quality

Quality is at the forefront of Givenchy's reputation, and their hats are no exception. Crafted with precision and using the finest materials, these hats are built to withstand the elements while retaining their shape and style. You can trust that your Givenchy men's hat will not only keep you warm but also stand the test of time.

Iconic Brand

When you wear a Givenchy men's hat, you're not just adding an accessory to your ensemble; you're making a statement. Givenchy's iconic branding and attention to detail make their hats instantly recognizable. It's a symbol of impeccable taste and aligning yourself with a legendary fashion house.

Versatile Wardrobe Essential

One of the key reasons Givenchy men's hats are Winter's best friend is their versatility. These hats effortlessly transition from formal occasions to casual outings. Whether you're dressing up for a holiday party or adding flair to your everyday wear, Givenchy hats are the perfect complement to your style.

The Practical Luxury of Designer Hats

Men's designer hats have become an essential element of every stylish man's wardrobe, especially during the colder months. They are more than just a fashion statement; they serve a practical purpose by keeping you warm and comfortable. Givenchy men's hats perfectly balance fashion and function.

Style Redefined

Givenchy's commitment to innovation and style is evident in every hat they create. Whether it's a classic fedora, a trendy beanie, or a cozy knit hat, Givenchy redefines style with each design. Their hats come in various colors and patterns, allowing you to express your personality while staying warm.

Luxury Meets Comfort

When it comes to luxury hats for men, Givenchy knows how to blend opulence with comfort. Many of their Winter hats are lined with soft and insulating materials to keep you cozy even on the coldest days. You don't have to sacrifice warmth for style when you choose Givenchy.

Attention to Detail

Givenchy's designers pay meticulous attention to detail, ensuring that each hat not only looks fantastic but also performs exceptionally. From the stitching to the choice of materials, every aspect of a Givenchy men's hat is carefully considered.

Elevate Your Fall & Winter Wardrobe

For the modern gentleman who values quality, style, and comfort, Givenchy men's hats are the ultimate accessory to elevate your Winter wardrobe. Here's why they should be your go-to choice:

Completing the Look

Givenchy hats are perfect for putting the finishing touch on your Winter outfits. Whether you're wearing a formal coat or a casual jacket, adding a designer hat from Givenchy instantly takes your look to the next level.

Day-to-Night Transition

Givenchy hats are versatile enough to seamlessly transition from daytime to nighttime activities. Whether you're exploring the city during the day or attending a Winter soirée at night, your Givenchy hat remains a stylish and practical accessory.

Perfect for Gifting

If you're searching for a memorable gift for the stylish man in your life, a Givenchy men's hat is an excellent choice. It's a timeless present that speaks volumes about your thoughtfulness and their fashion sensibility.

Givenchy men's hats are more than just accessories; they are Fall & Winter best friend. With their unmatched quality, iconic branding, and practical luxury, they offer everything a modern gentleman needs to stay warm and stylish during the colder months. When you choose Givenchy men's hats, you're not just making a fashion statement; you're making a smart investment in your style and comfort.

So, as Fall and Winter approach, don't forget to include a Givenchy men's hat in your wardrobe. Whether you prefer a classic look or a bold statement, there's a Givenchy hat for every discerning man. Explore our collection and elevate your Winter style with the best in men's fashion.

Remember, in the world of men's designer hats, Givenchy sets the standard. So, beat the chill in style this Winter, and make Givenchy your fashion companion.
---